---
The sea is calm. The sun is shining. You're on the perfect sailing excursion. But then you spot something on the horizon. Dark clouds are rolling in unusually fast. Soon the sun has disappeared and darkness has surrounded you. Everything is absolutely still ... until suddenly, out of nowhere, a mighty gust of wind capsizes your boat. You are knocked unconscious.
When you wake up, you are on a black sand beach. There's no sign of your boat, not even wreckage. You look around and find an old book and a mysterious golden compass disk.
A boat is chained to a palm tree. Everything on this island seems to be secured with locks ... and you soon come to realize: You must figure out all the combinations to open the locks in to order to escape. If not, you will never leave this island! Can you solve the riddles left for you and escape the island? This game can be played only one time because you must markup, fold, and tear the game materials to solve the riddles and escape.
EXIT: The Forgotten Island is available on the Kosmos Helper App!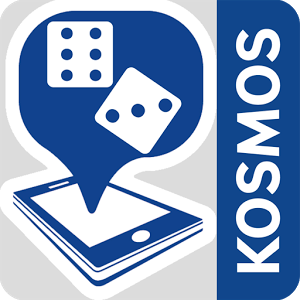 Would you prefer to have the rules of this game explained to you instead of reading the rulebook? If so, download the Kosmos Helper App. In the app, you can find animated explanations of the instructions and other helpful features for a selection of Kosmos games. Available on iOS and Android devices, find the app by searching "Kosmos Helper App" in the iOS App Store or in Google Play.
Now you can watch the animated instructions to learn these games without reading the rulebooks.

Questions, suggestions for improvement and feature requests?
We look forward to your suggestions!
LINKS:
iOS APP STORE:

ANDROID STORE:

Ages 12+
1-6 Players
1-2 Hours Length of Play
---
Share this Product
---
More from this collection
Liquid error (layout/theme line 244): Could not find asset snippets/spurit_uev-theme-snippet.liquid